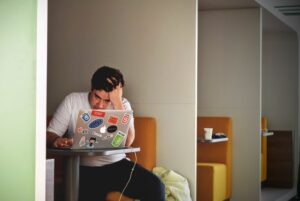 After taking some time to regroup a lot of our clients at Tradies Accountant have managed to wade through the effects of a harsh pandemic on their trade businesses. Just like everyone else in Australia, (and the world at large, really) they've had to adjust to various insolvent government policies and laws set in place to protect them from the changing economy. We've gathered some of the most effective tips used by trade business owners to survive the storm and restructure.
Cash Flow is King
Cash is generally the delay between money in and money out of your business. As you may have begun to treasure, cash flow is the oiling grease to the engine of your trade business that keeps it running. The hiccups in cash flow can spell out problems in paying employees and keeping up with the financial day-to-day requirements of running any business. Tardy cash flow is a result of both internal and external forces. Internal propellers range from sloppy accounting (or total absence of it) or ineffective money management strategies.
External events such as the coronavirus pandemic are instrumental to disastrous cash flow because of the changes in customer behavior, interest and government policies to protect the vulnerable. For more in-depth information on cash flow, read this article.
What can be done?
1. Control your expenditure
Reckless expenditure will no doubt drive your business into debt. Good management of your business expenses is just as critical as managing the income. Financial forecasts are vital. They'll give you an idea of how much you CAN spend, what you can budget for and what to generally expect in your financial year.
Control your expenditure by:
Requesting flexible payment options for larger purchases rather than bidding for lower prices from your suppliers. This keeps some money in your wallet, making it easier to reserve it for other payments instead of giving away all your cash. This will greatly improve your cash flow
Fixed costs are beneficial to your cash flow certainty as compared to fluid costs.
Find out from your team or family if there are aspects of your business that can save you money. Your team can be of great help if they spend more time on on-site jobs than you do. Perhaps your job-budget is too high, or your job costing strategy isn't as effective as you expected.
You can measure your overhead expense ratio as compared to other trade businesses if you are using an accountant that has other trade businesses on their books.
2. Hold back payments
This one should be done with the utmost care. It doesn't promote being a bad debtor but rather delaying payments until the last possible second. Find out how late you can make payments to your suppliers without compromising your business relationship. Do this one if cash is tight and you need some leeway for cash relief. You'll need them to trust you and don't take advantage of that.
3. Scrutinize your tax obligations
ATO has also offered tax incentives to assist businesses in the wake of the coronavirus pandemic. These were tailored to help not-for-profits businesses and small businesses that have a turnover of under $50million. An offering of $100 000 relief tax-free cash payment to retain employees and continue operations was offered. You can also find out here, the other measures being taken by the ATO, to give relief to small businesses in Australia.
4. Go digital
This is probably the last thing on your mind but going digital has helped most of our clients in keeping up with their customers, reaching a wider client coverage, announcing special offers, and yes, visibility.
Trades business owners generally shy away from the internet because they mostly gain their clients through contact with them. Whilst this is more personable it won't be practical anymore because of the virus going around. Your best bet is to meet your old (and new) clients online where they now spend a huge chunk of their time since the lockdown.
The most ideal social media platforms are Facebook, Instagram, LinkedIn, and WhatsApp For Businesses. Also, invest your time into creating an account on Canva for those social media designs. Don't worry, you don't need to even be a designer to use it. It's beginner-friendly but helps you create designs that are beautiful and professional-looking.
All these are free so your money stays in your pocket unless you want to upgrade or promote posts.
Going digital also means making use of automation. In already stressful times, you don't want to worry about miniature aspects of your business. Automation software such as Xero for general job costing, or Buildxact if you're a builder will save you time and money.
5. Get an accountant
Accountants are trained to handle the financial affairs of businesses whether there's a pandemic or not. The coronavirus is a new situation for all of us but at Tradies Accountant we're seeing our tradies through to the end. Most of our clients have said, their favorite thing about having an accountant during these tough times, is the instant relief it gives you. Less stress, and more time to focus on getting (and satisfactorily completing) the jobs.
Struggling to keep your trades business afloat during this difficult time? Give us a call before you consider shutting down your business.