Great tax advice starts here
At Tradies Accountant, we offer comprehensive tax services specifically designed to meet the unique needs of tradespeople in the construction industry. Our team of experienced tax professionals understands the intricacies of tax regulations and works diligently to ensure that you maximize your tax benefits while staying compliant.
With our tax services, we handle all aspects of tax planning, preparation, and filing, so you can focus on what you do best – running your business. We stay up to date with the latest tax laws and leverage our expertise to identify potential deductions, credits, and incentives that can help minimize your tax liability and increase your savings.
Our goal is to provide you with personalized tax strategies tailored to your specific circumstances. We take the time to understand your business structure, expenses, and goals, allowing us to optimize your tax position and identify opportunities for long-term tax planning.
We only deal with SME trade business, if you have a more complex business structure, our tax services cover a wide range of areas, including income tax, Goods and Services Tax (GST), Capital Gains Tax (CGT), payroll tax, and more. We ensure accurate and timely preparation of your tax returns, taking the stress out of tax season.
Beyond tax compliance, we offer proactive advice and ongoing support to help you make informed financial decisions throughout the year. Our team is dedicated to providing you with the highest level of service, ensuring that you receive clear, concise, and reliable tax guidance.
Partner with Tradies Accountant for your tax needs and experience peace of mind, knowing that your taxes are in expert hands. Let us handle the complexities of tax regulations while you focus on growing your construction business.
Every business is different, so we create individual services to suit your needs and will only bill you for exactly what you use.
There's no blanket "Fixed Fee" approach to billing and servicing your business here. You only pay for what services you need.
We find this way each service is delivered specifically to what you need, and you're not paying for additional services you're business doesn't use.
The Tradies accounting team is your team of expert accountants and bookkeepers. We are highly qualified specialists who continually strive to remain above industry standards and ahead of the important changes and reporting requirements.
Tradies Accountant are proactive and always look for different ways to do things. We have changed from a family trust to a company which has made a great difference. We have also been able to save a heap on taxes and put more into our business. I would recommend them.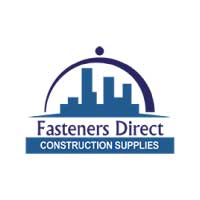 Leonard Archer
Fasteners Direct Pty Ltd
We cannot speak highly enough of everyone that we have spoken with at Tradies Accountants they have given excellent customer service, returned our calls and questions within 24 hours! We have made great decisions with Bryn after years of dissatisfaction with our previous accountants and changed from a family trust to a company which already in less than 12 months is making a huge difference. June has always been our dreaded month of anxiety because of news of the tax bill. This 2020 despite Covid-19, Kelly worked with us and provided reassurance, firstly with the tax planning, followed by inclusion and consultation of where we were financially. We were blown away with the tax savings we made this year! Kelly's knowledge of what is happening in the world for Tradies meant all advice on tax planning was outstanding! Lacinda's eagerness to help and Bryn's quarterly reviews help us plan for retirement confidently. Highly recommend Tradies Accountant!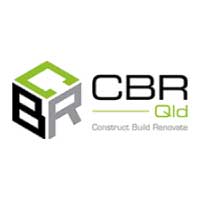 The transition of accounts team has been made really smooth with Bryn and his teams help. Especially Janine, we have been blown away by all her efforts and how quickly she has dived into working with our processes. It has made everything in the office a lot less stressful knowing the financials are being managed by a fantastic team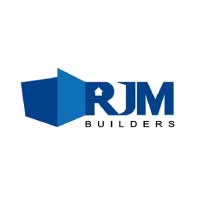 Corbin Steinmuller
Operations Manager, RJM Builders
I write this review with great reluctance. I do not want anyone else know how Thea and Tradies accountant has transformed our weekly payroll of paying 25 staff, everyone being on different agreements and awards, into a streamlined, no stress, well organized task.

Angela Stevenson
Danlaid Contracting
Interested in our tax and accounting services? Fill in the below form and we'll be in touch.
Have a question or need to know more information about the services we can offer your trade-based business? Fill in the form and we'll get back to you.