Master Everything
'Trade like the experts'
The "Right tools for the job" series exists to help you get valuable hints, tips and guides that are specific to your trade industry. Every session has an industry expert teaching you how to build your trade business. We've added a snippet of the video below to help you decide if you'd like to watch this series. If so, we'd love for you to get the most from it by watching the full interview, so fill in the form located beside the preview and we'll email you the link to watch the full interview.
Remember some of the amazing benefits you'll get from this include:
Wholesome insights into your industry to keep you ahead
Special promotions and resources to take advantage of
Industry secrets that are being used by experts to solve industry problems and make profits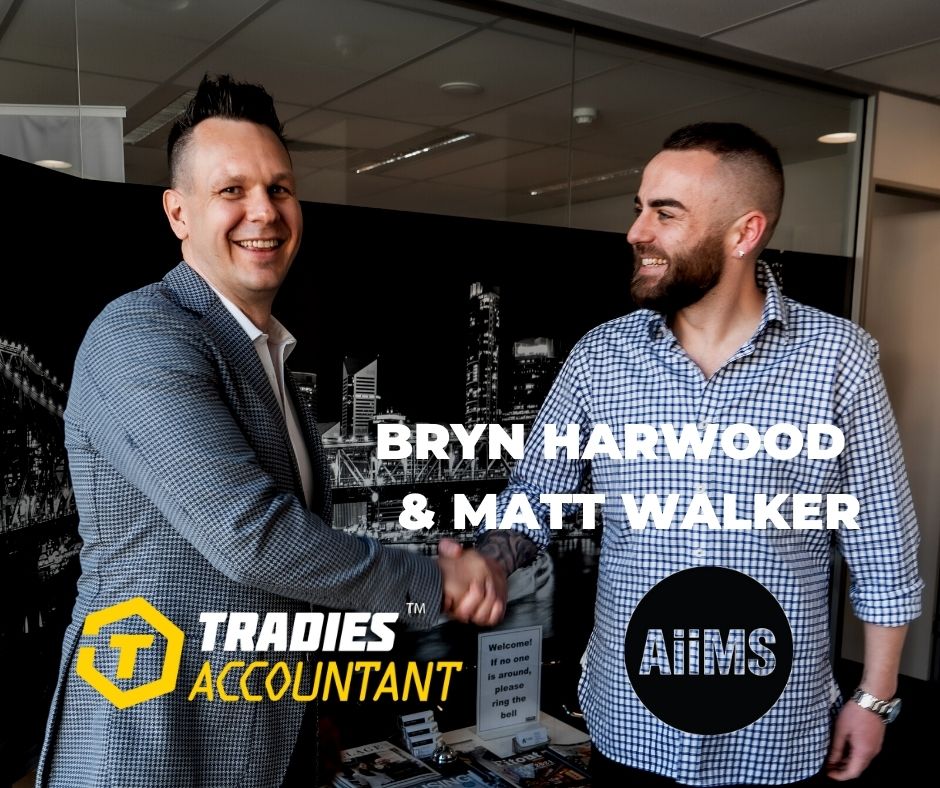 Episode #01
Digital Marketing for Tradies
Bryn from Tradies Accountant and Matt from Aiims come together in this 27min deep dive to discuss all the questions you'd love to ask one of the best Marketing Agencies in Australia. Ever wanted to know what marketing you should be doing for your trade business to make it stand out from competitors? Where to start and where to spend your marketing budget? Are Google ads worth it? Fill in the form to watch the full video.
Bryn Harwood helps deliver value to clients by building a relationship as a business adviser that helps to show clients how they can improve their business and essentially create wealth.