Staying up to date with the trades industry – why it's crucial for your business.
When you're a business owner or manager, you have to be across every aspect of your business. From knowing comprehensively how the business is performing right through to the ins and outs of your business' day-to-day operations – you've got to be across it all!
What about the broader picture? How often do you stop, take a step back and examine your business within the greater construction and trades industry? Changes to the macro environment could be significant to how you run your business or where you need to direct your focus in the future.
Take, for example, the introduction of the first homeowner's grant. In theory, this would create a surge in new homes being built and your business could capitalise from this industry trend. Conversely, a shortage in new apprentices could find you short-staffed and you need to adjust your business operations to account for this possibility.
Whether it's a news-stopping headline or just a whisper between tradies over morning smoko, it's vitally important to be up to date and across the industry news, so that you don't find yourself behind the eight-ball.
(Even if the news might be not so good, we don't recommend living with your head in the sand…)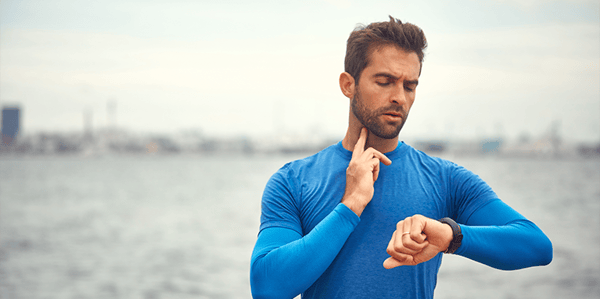 But how?
Staying in the know can be easier said than done when you're racing between job sites, but there are some easy ways of ensuring you stay up to date.
Truly understand your industry
The 'trades industry' is a very broad term and, as such, may not be specific enough for you and your business.
Let's use an example – you're a plumber who works mainly on renovation and refurbishment projects. Bunnings have introduced a range of DYI bathroom products, ideal for home renovators as they can be installed by anyone with a bit of patience. It might seem insignificant but when it starts costing you business, it won't feel like an irrelevant piece of news anymore.
If you can clearly see the road ahead, you can adjust for potential hazards, potholes or even opportunities to jump into the fast lane.
Map out your business and all the elements that might affect it. Don't disregard the seemingly 'irrelevant'. The weather, the economy, politics, even home decorating trends, could all potentially come into play.
Read your inbox
Subscribing to industry publications can sometimes seem like an inbox filler, but when you actually take the time to read the content, you'll find some gems.
We've pulled together our top sources of reliable, on-the-pulse content (not all of these are sources which you can necessarily subscribe to, but save the tab on your laptop or phone and come back to them regularly).

Make friends
Don't be a lonesome business owner. Stay in the loop with other contractors, potential clients, past clients and really anyone involved in your industry directly or indirectly. You'll hear different perspectives on hot topics and have a more transparent understanding of how your competitors are performing.
No one knows the trades and construction gossip quite like those who people who make up the industry!
Use a specialised tax accountant
We're the accountants who actually know tradies. More than just experts in taxation and accounting requirements, we pride ourselves in being an involved part of the trades industry.
Check out our blog for more industry hot topics – we cover everything from changes to QBCC regulations and licensing to the latest tech and future trends.
Work with a tax professional who understands your industry. Call Bryn and the team today for all your bookkeeping, accounting, taxation, and consultancy needs.